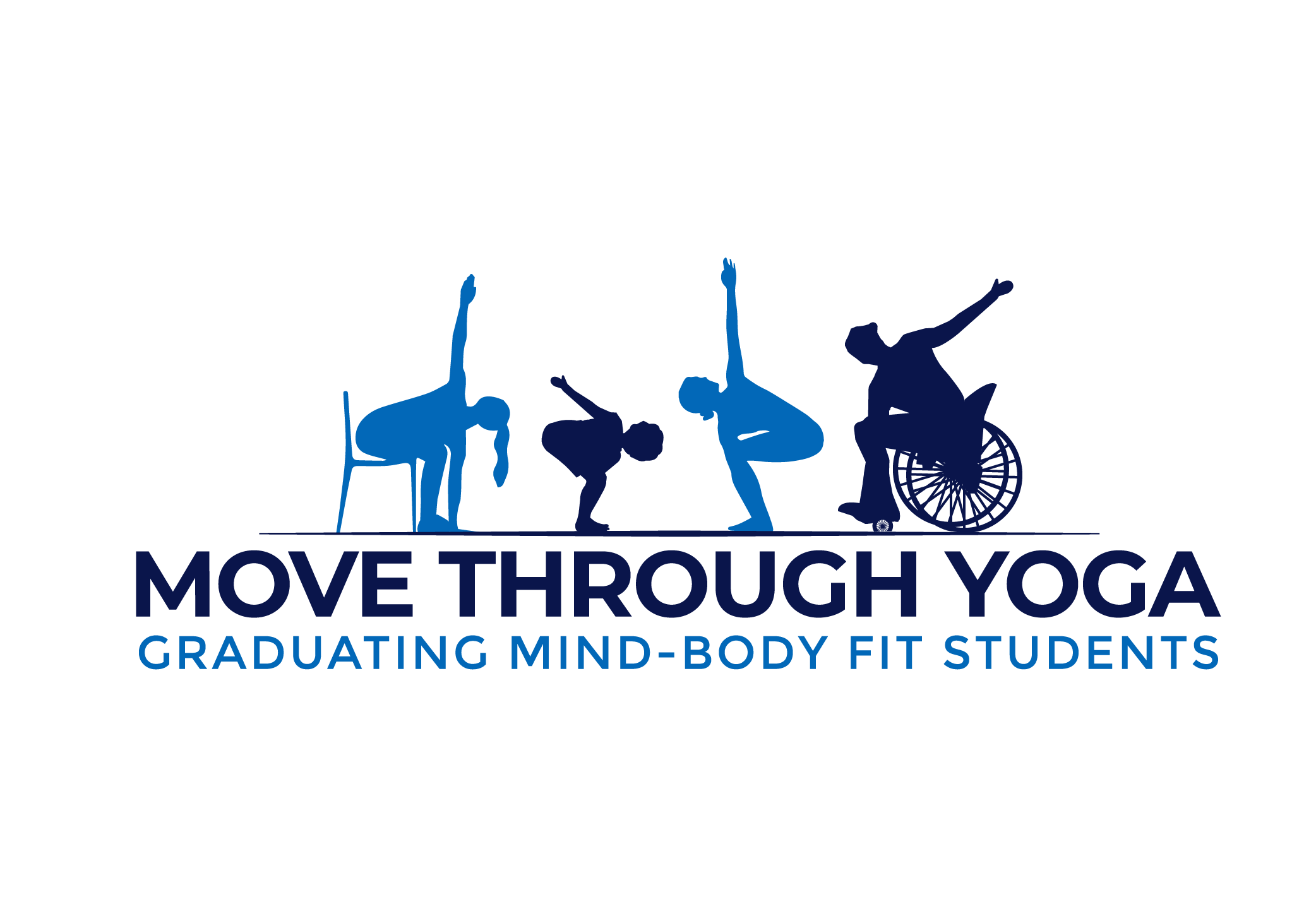 Start Your Journey With Move Through Yoga
MTY Adapted Yoga for Physical Education
Move Through Yoga is honored to work with the Jefferson County School District in Colorado in a four year contract that will roll out our Standards aligned, adapted yoga curriculum to 16 of their High Schools. Student athletes, with a wide range of neurological and physical limitations, are part of this weekly, hour-long class that guides them through breathing techniques, adapted physical postures, and stillness. Students complete evaluations at the end of each class to provide metrics for efficacy of program.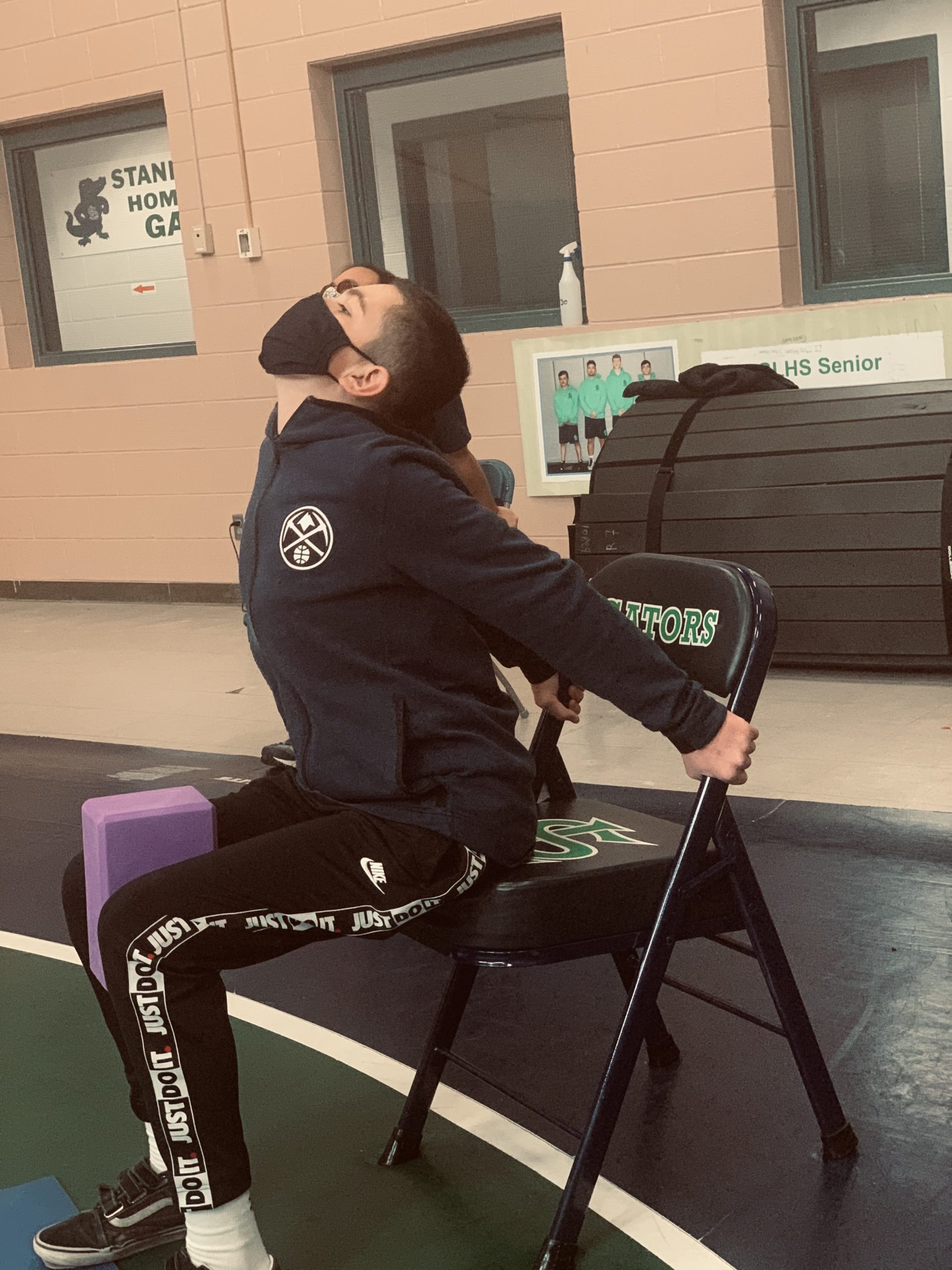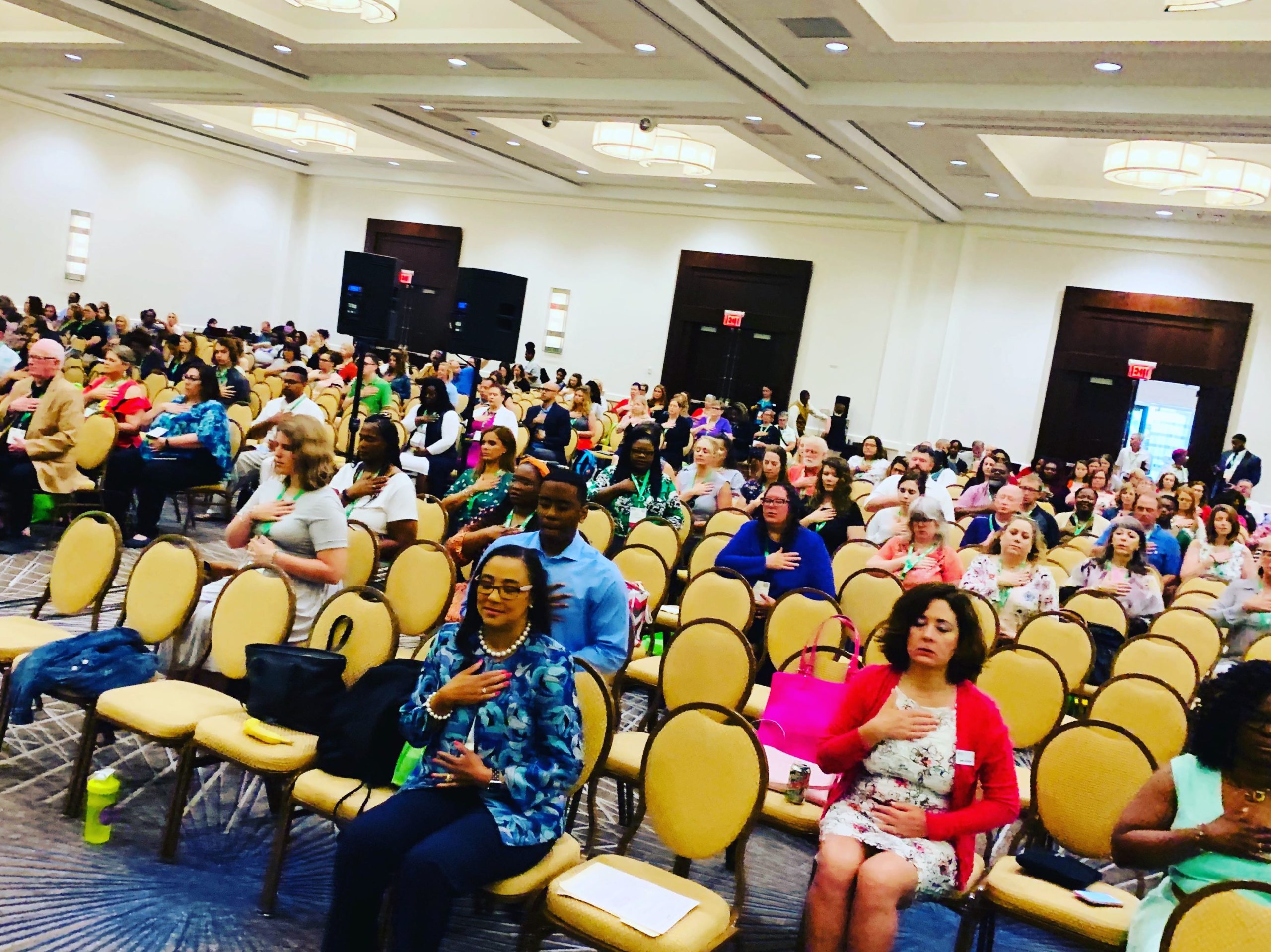 MTY MINUTES: Building Resilient Schools
It is no surprise that students today are crumbling under the unrelenting stress and incessant pressure. This stress, coupled with the lack of social and emotional education taught in our schools, manifests in graduating students who are "unfit" in the mind and body. Today's students have an impaired ability to learn, a lack of self-regulation, and an overall taxed well-being. By not highlighting the importance of a holistic education, where 21st century skills such as introspection, communication and coping strategies are regularly addressed, students are left to take matters into their own, sometimes, destructive hands.
Our MTY Minutes training will provide an immediate solution to be applied in the classroom and address those 21st century skills in an evidenced based, and interactive approach. Through engaging breathing, movement, and mindfulness exercises, specifically designed for the space and time crunched classroom, students can learn those pertinent life skills, and teachers can foster a more positive, productive classroom climate (Butzer et al., 2015; Kielty et al., 2017; Wisner, 2014).
Through the framework of – Breathe First; BE Second; Move Last – participants in this MTY MINUTES workshop will walk away feeling reinvigorated themselves, and with a toolkit of strategies and resources that will empower students to succeed in and out of the classroom. Building resilient schools starts with an empowered administration and faculty.
86% noticeable increase in employee mood and disposition immediately after class.
In-School Programming
Move Through Yoga is proud to bring our proven, customizable, National and State standards aligned, health and wellness curriculum to schools. Since our inception, Move Through Yoga has been on the front lines of shifting the education paradigm in willing, proactive schools. We have worked with athletic teams looking for team building exercises. We have worked with Adapted/Unified PE classes. We have taught (semester and full year) for-graduation credit electives that had all socio-economic, athletic and academic backgrounds represented. Whether schools are looking for an alternative to detention or in-school suspension, or perhaps an all school assembly, Move Through Yoga can devise programming that will engage all participants in elementary, middle and high school.
70% Increase in focus in a class immediately following MTY, and a 47% increase in focus in classes thereafter.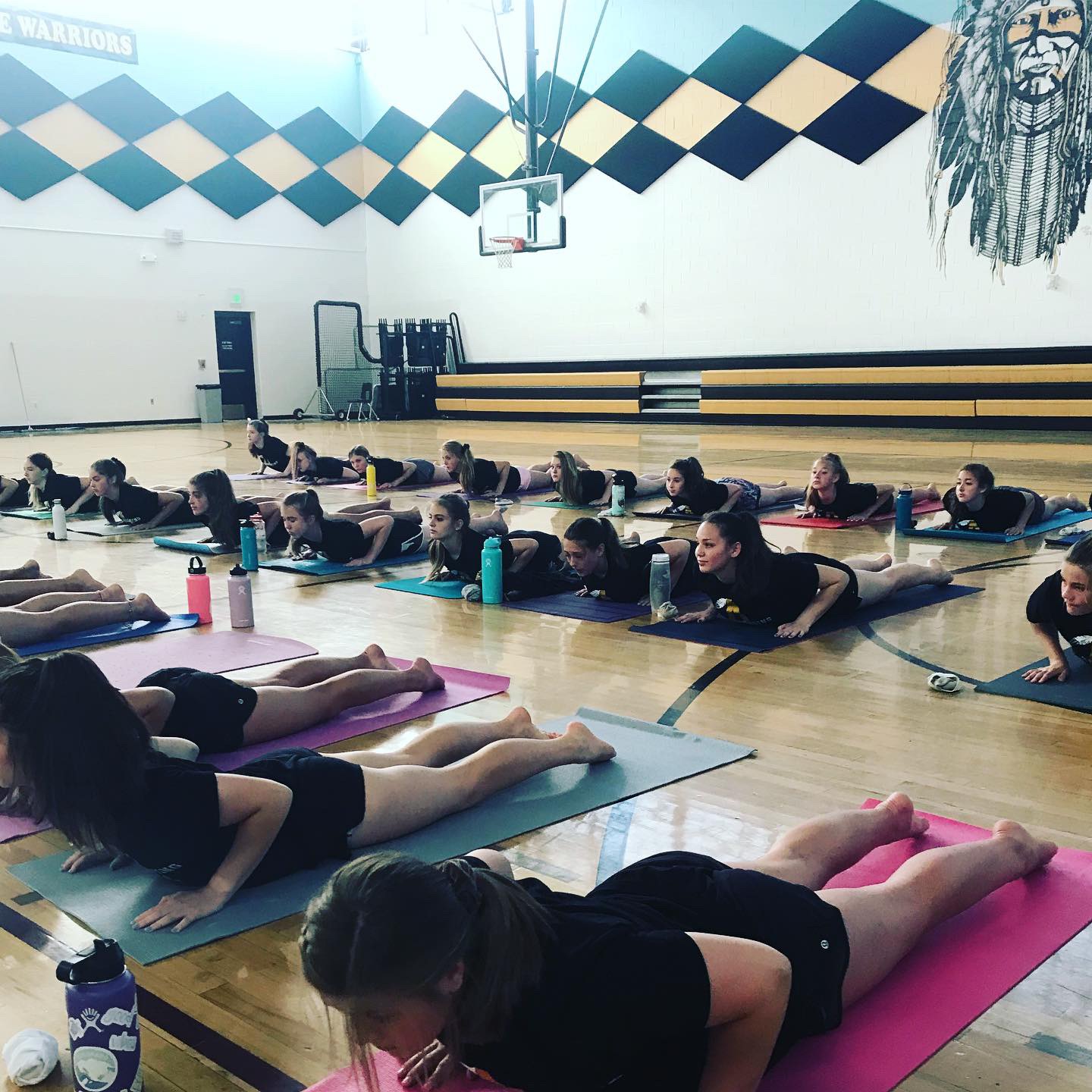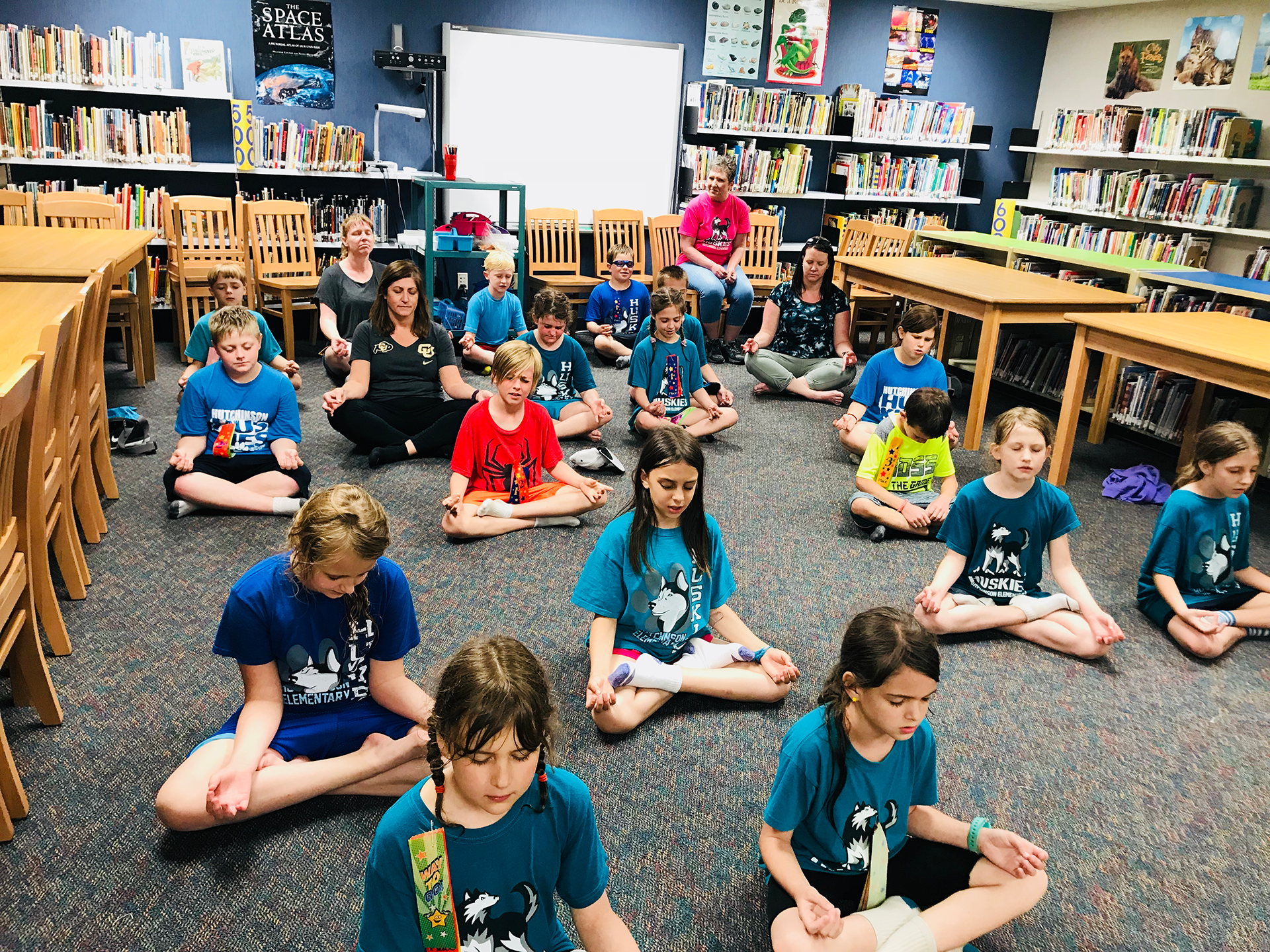 After School Programming
Move Through Yoga believes that there is no better way to let go of the stress of the school day than taking some time to breathe, move and be mindful. We offer the same engaging, in school programming in an after-school setting. Under the guidance of our certified Move Through Yoga instructors, the programming addresses the whole student, and his/her needs – mind, body and heart.
ELEMENTARY SCHOOL
In the Move Through Yoga elementary program, students will learn to move through yoga, to interact with other students through mindful exercises, as well as, cultivate an understanding of personal space and boundaries for self reflection and stillness. MTY yoginis will gain physical strength and emotional awareness, all through interactive lessons taught by certified educators and yoga instructors.
MIDDLE SCHOOL
In the Move Through Yoga middle school program, students will learn to safely move through more challenging yoga sequences, as well as delve deeper into lessons on mindfulness, and introspection. Students will undeniably become stronger, and more flexible (in the mind and body) all the while having fun and interacting with others.
HIGH SCHOOL
In the Move Through Yoga high school program, students will learn to safely move through more challenging yoga sequences, as well as delve deeper into lessons themed around age appropriate topics. Students will learn how to minimize and cope with stress mindfully, as well as gain a greater awareness into mind-body health.