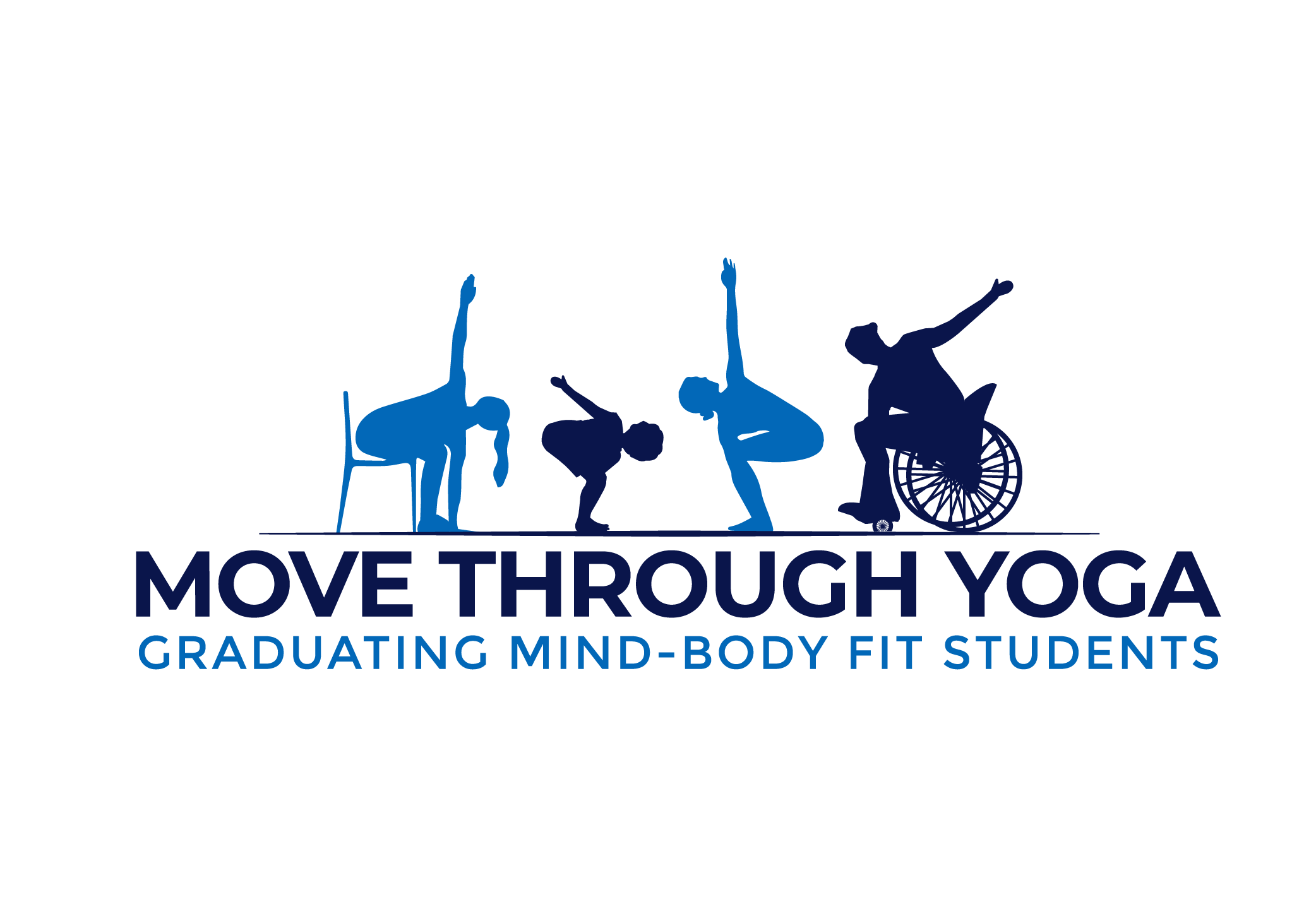 Frequently Asked Questions: 
 1.) How can I start Move Through Yoga at my school?
Move Through Yoga wants to meet the needs of each school. We are happy to discuss how we can write curricula and programming that would meet the needs of your school community. If you are a school administrator and are looking to add Move Through Yoga Resilient Schools for professional development, please reach out and we can work together to meet the needs of your teachers.
 2.) How can I get trained in Move Through Yoga Programming?
Move Through Yoga works in conjunction with local schools to offer Move Through Yoga proprietary Adapted Yoga Training. If you are a yoga studio owner and would like to bring Move Through Yoga in as a module for your teacher training please reach out with questions.
3.) How can I access Move Through Yoga curriculum?
If you are a participating program and school, all Move Through Yoga program materials  will be provided as part of the program implementation. Move Through Yoga also offers a subscription plan for teachers who have taken our training or who are otherwise 200 hour or adapted trained yoga instructors.  The subscription model offers you access to age-appropriate standardized curricula to meet the needs of your diverse learners. For more information, inquire with Move Through Yoga.
 4.) What demographic of students do you work with?
 Move Through Yoga has worked successfully with all ages and with students of all athletic, academic and socio-economic backgrounds. We find it important to implement our unique health and wellness programing during the school day, however we also offer before and after school programing.
5.) Is Move Through Yoga a full year program?
Move Through Yoga can be developed to meet your particular school's schedule and time constraints. This means that Move Through Yoga programing can be an everyday elective option for a quarter, a semester, or an entire school year. We offer both in-person and virtual classes that comply with all Covid 19 safety guidelines.